2022 Kentucky Water Resources Annual Symposium
2022 Kentucky Water Resources Annual Symposium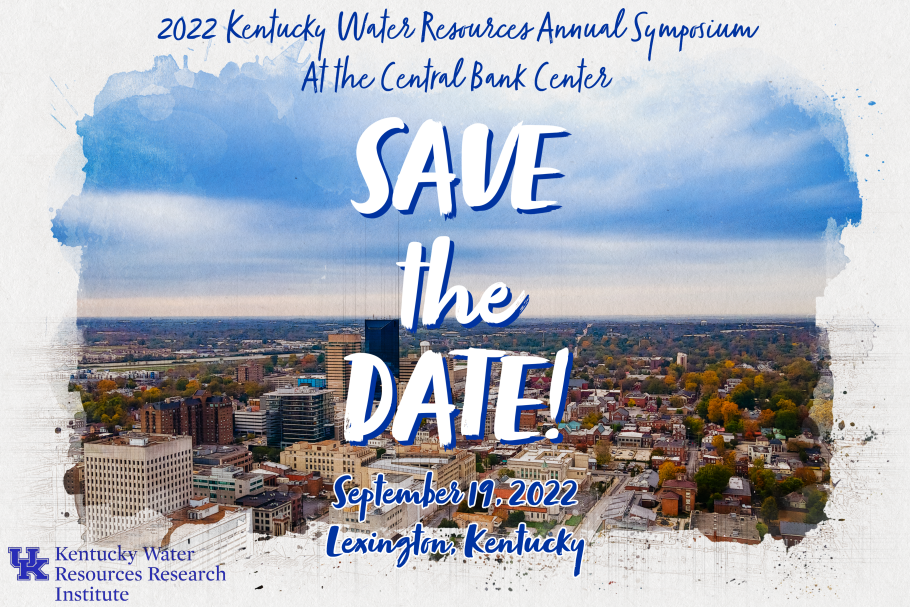 The 2022 Kentucky Water Resources Annual Symposium will be held on September 19, 2022, at the Central Bank Center in Lexington, Kentucky. Registration will open on August 1, 2022
The single-day event combines platform and poster presentations that allow attendees to hear the latest in water research and education. Presenters include recipients of the USGS 104(b) student research enhancement grants funded through the Institute. During the awards luncheon, KWRRI will present KWRRI's annual awards  acknowledging outstanding contributions in the areas of Water Resources Research, Water Resources Practice, and Water Quality. Attendees typically include researchers; local, state, and federal agency personnel; undergraduate and graduate students; participants from volunteer groups and NGOs; water professionals; and members of the public. 
Conference registration fees are kept low through partial subsidy of symposium expenses using USGS 104(b) grant funds to ensure accessibility to individuals from all audiences. Regular admission is $100 and student admission is $50.
As in previous years, the student competition for best poster will be resuming. Winners will receive a cash prize. Winners best be present at award notification to receive their award. So be sure to stick around until the end of the conference.
Registration will close on September 12, 2022. Late registrations will incur an additional fee. If you have any questions or need assistance with your registration, please contact kwrri@uky.edu. To register for the conference click here. 
To See a tentative agenda, click here.