CITI COVID-19: Back to Campus course
This optional course is designed to educate staff, students, and faculty on topics such as background of the disease, how it likely spreads, recommendations by the CDC, NIH, and OSHA, prevention methods, laboratory and research hygiene, mental health and well-being tips, among others.
The course also includes supplemental modules on specific areas such as research with human subjects and safe lab reactivation involving animal research.
**NOTE: This course does not replace the training modules under the UK Resumption of Research Phased Plan and you will not receive credit for this course.
This course is available until March 1, 2021.
---
Accessing the Course
After logging in to your UK CITI account, on your courses page, click "Learner Tools" or scroll to the bottom of your Courses page.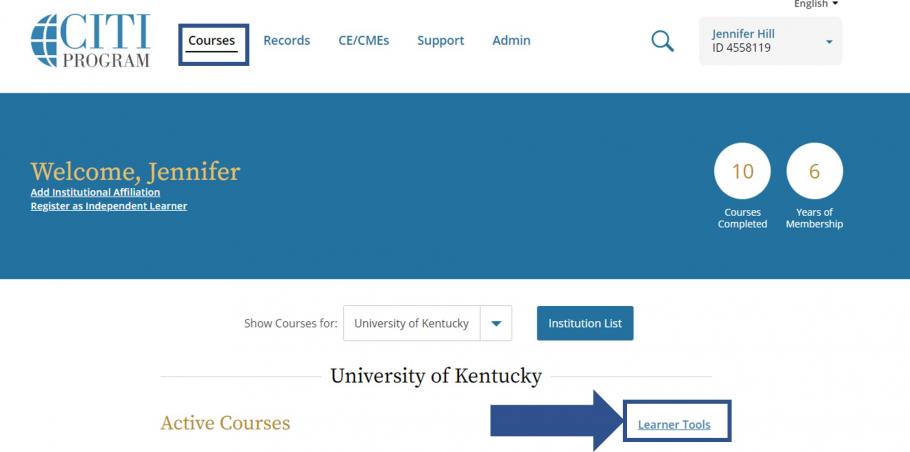 Click "Add a Course".

Under Question 1, check the box next to the course name, then click Next.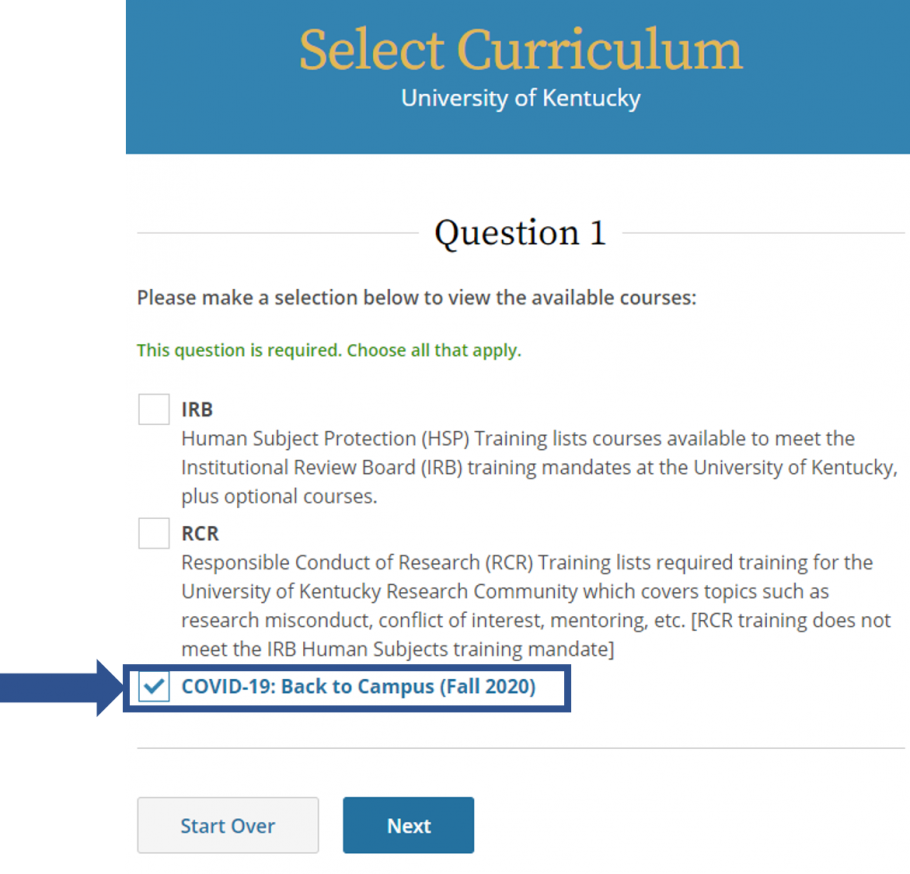 Under Question 12, choose "Yes", then click next.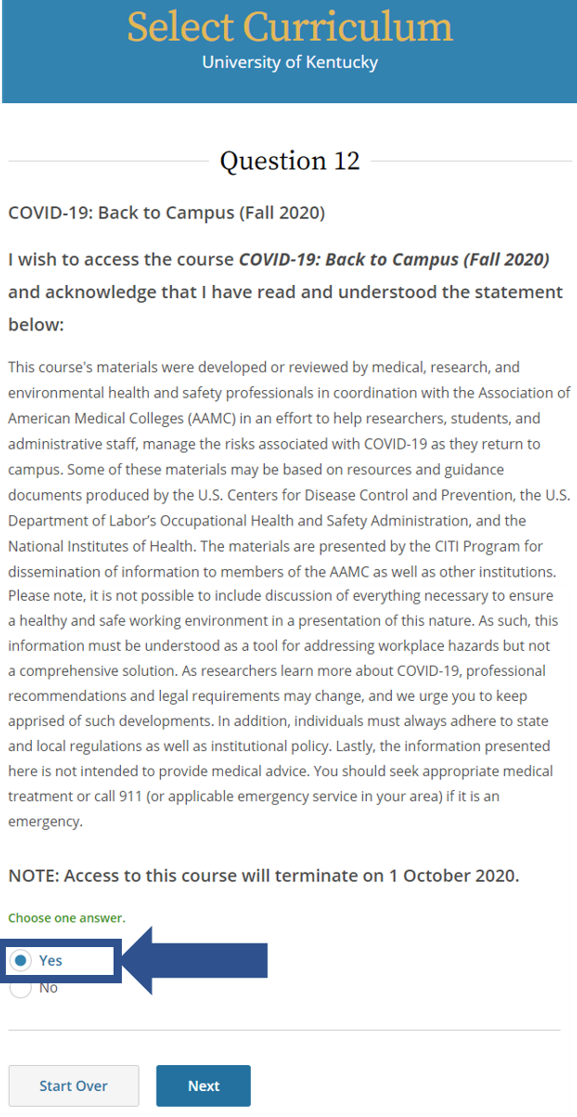 You will be directed back to your UK Courses page. Scroll down to "Courses Ready to Begin" and click the Start button.