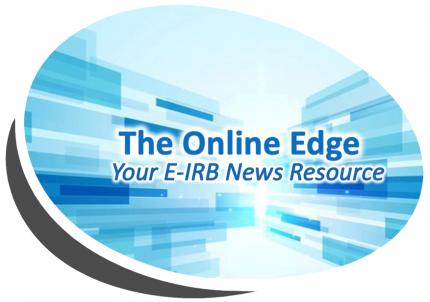 December 11, 2020
Updated E-IRB Feature! "Application Section" and "All Comments" [HTML]
As most of us can attest to, life in 2020 has been very different, but one thing that remained unchanged was the dedication to continually improving E-IRB by Research Information Services (RIS) and the Office of Research Integrity (ORI). There were nine system updates implemented over the last year to promote a positive user experience including bug fixes, system stability and speed enhancements, and adding new features.
The most recent update on December 9, 2020, involved an overhaul on the section comments in the application. This overhaul is the first step in reconfiguring how comments are managed in the application, and eventually for Notes on Other Reviews as well (Protocol Violations, Unanticipated Problems, Deviations/Exceptions).  
Application Section Comments
You will note the Comment button at the top right of an application section now indicates if there are any unresolved comments and if so, how many. 

Once the comment window is opened, the user has the ability to indicate whether a comment has been resolved. If the comment has been marked resolved, the resolved comment will display under a separate tab for Resolved Comments after the comment pop-up window has been refreshed. This allows comments that still need to be addressed to remain in the default "Unresolved" view.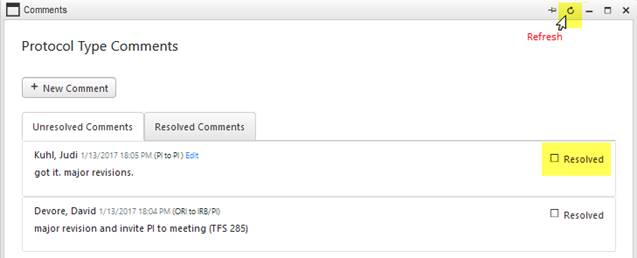 To view Resolved Comments, click on the tab titled "Resolved Comments"; toggle back to Unresolved Comments by clicking on the tab with that title.
Comments can only be edited by the individual who inserted the comment.
For now, any user (Researcher, ORI, IRB) can indicate a comment has been addressed by clicking the "resolved" checkbox. Likewise, any user can uncheck-mark the "resolved" checkbox if the comment is deemed not truly addressed. There might be restrictions implemented at a later date on who can use the "resolved" checkbox.
The rules for who can view whose comment have not changed –

Researcher comments can be seen by study personnel associated with the application, as well as ORI and the IRB;
IRB comments can only be seen by IRB members and ORI staff;
ORI has the ability to assign who can view their comment (PI-only, IRB-only, or both PI and IRB).

To add a comment, just click the " + New Comment" button; in the window that pops up, insert your comment and click "Add Comment" to save it.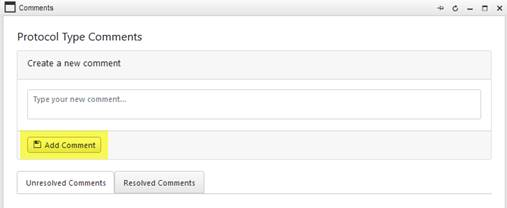 All Comments: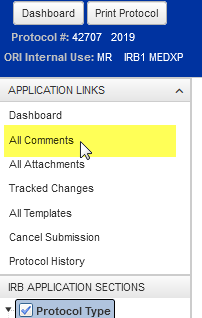 The format of view-only "All Comments" remains largely unchanged at this time, but you will notice the ability to filter all the comments by resolved vs. unresolved:

We hope this new feature increases efficiency in responding to requested information and revisions, but please know we expect even more improvements in 2021.
Best wishes for a happy, safe, and HEALTHY holiday break.
---
January 8, 2020
Automated E-IRB Messages & 2019 E-IRB In Review [HTML]
Automated E-IRB Messages - Do Not Reply (or Forward)  

The E-IRB system is designed to automatically disseminate email at key points in the IRB review work flow (for details on who receives email, see the July 8, 2019 issue of The Online Edge). If you receive an E-IRB message that you wish to share with your co-researchers, please be sure to remove the rs_ori@uky.edu address from your recipient line. Failure to remove rs_ori@uky.edu from your recipient line results in your messages being sent to a general mailbox that is monitored by ORI staff for researcher inquiries and responses. Receipt of impertinent emails slows down ORI's response time for those who do require direct attention from staff. We appreciate your mindfulness in helping us be as efficient as possible. Thank you!

FAQ: "Why isn't there a link to the E-IRB system in the notification emails I receive?"
Answer: You may receive emails from individual ORI staff or co-workers with the E-IRB system link, but for security purposes automated messages issued by the E-IRB system will not contain a link to the E-IRB system. It is recommended that you bookmark the E-IRB log-in page, or add a shortcut to it on your computer, for easy future access.
2019 E-IRB IN REVIEW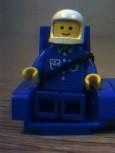 2019 marked a full year of E-IRB use for all Full Review and Expedited Review Applications, and approximately two years for new Exemptions applications. In addition to reaching this milestone, the system underwent major design changes to accommodate the revised federal regulations that went into effect January 22, 2019. Three cheers for researchers, ORI staff, and IRB members for completing these transitions!
Furthermore, over the course of the year, the E-IRB IT team (select programmers from Research Information Services) put into production 10 system updates averaging 14 to-do items each. The updates varied between high priority to-do items that were either bugs preventing the system from functioning properly, easy cosmetic changes, or features that were needed to get the system into full operation in the manner initially planned. While creating an in-house IRB application system has its challenges, we are fortunate that our IT team is home-based and willing to listen and respond with ideas on how to accommodate our operations. Three cheers for Research Information Services!
Coming down the pike for 2020 are even more new features and bug squashing, so please put on your seatbelts and patiently join us for the ride!