Meet the Team - UK Innovation Connect
Landon Borders is Senior Associate Director for Innovation Economic Development and Industry Partnerships for UK Innovate and Executive Director of UK Innovation Connect, UK Innovate's industry partnership program for UK Research at the University of Kentucky. He leads efforts to support industry partnerships and economic development objectives for research and innovation at UK, including in alignment with Kentucky's priority industries as well as UK's Research Priority areas. 
Kim Sayre, P.E., is the Innovation Connect Manager for UK Innovate. She will be providing focused and dedicated support to advancing impactful innovation and research industry partnerships specifically for the College of Engineering, in addition to contributing to and executing the overall UK Innovation Connect strategic plan.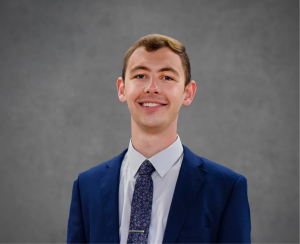 Mason Hamilton is a UK Innovation Connect Fellow for UK Innovate. He will be focused on research supporting UK Innovation Connect initiatives. Mason has earned a Bachelor of Science in agriculture economics in May 2022 and is pursing a master's degree in agriculture economics.
 
CONTACT US ABOUT UK INNOVATION CONNECT FOR CORPORATE PARTNERS FOR UK INNOVATORS