Associations of muscle lipid content with physical function and resistance training outcomes in older adults: altered responses with metformin
Long DE, Peck BD, Tuggle SC, Villasante Tezanos AG, Windham ST, Bamman MM, Kern PA, Peterson CA, Walton RG. Associations of muscle lipid content with physical function and resistance training outcomes in older adults: altered responses with metformin. Geroscience. 2021 Apr;43(2):629-644. doi: 10.1007/s11357-020-00315-9.
https://pubmed.ncbi.nlm.nih.gov/33462708/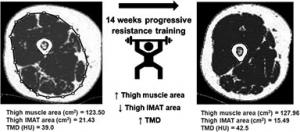 Preserving muscle mass and strength is critical for long-term health and longevity. Age-related muscle lipid accumulation has been shown to be detrimental to muscle health

What they did: In healthy older individuals, we sought to determine whether muscle lipid content, determined from computed tomography, is associated with self-reported physical function, laboratory-measured performance, and the response to progressive resistance training (PRT), and how metformin may alter these responses.

What they found: For the first time, we show that metformin use during PRT blunted density and strength gains by inhibiting fiber type switching primarily in those with low baseline thigh muscle density. These results indicate that participants with higher muscle lipid content derive the most performance benefit from PRT.

Why it matters: Our results further indicate that muscle density may be as influential as muscle size for strength, physical function, and performance in healthy older adults.
VITAL: An Alliance Building the Infrastructure to Expand UK's Disease Research Capability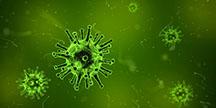 Beth Garvy, PhD, and Sidney Whiteheart, PhD, originally planned to study blood clotting in HIV-positive patients when they first approached one another to establish a unified research team. Then COVID-19 emerged, and their focus shifted on the disease that started a global pandemic.

Dr. Garvy and Dr. Whiteheart now lead what is called the Virus-Induced Thrombosis Alliance (VITAL), a team supported by the University of Kentucky College of Medicine's Alliance Research Initiative that is working to bridge the gap between infectious diseases and cardiovascular diseases, one of the Research Priority Areas from the UK Office of the Vice President for Research. Dr. Garvy is associate dean for biomedical education and professor in the department of microbiology, immunology, and molecular genetics, while Dr. Whiteheart is a professor of molecular and cellular biochemistry.

The short game of VITAL is to generate publications and collaborate on grants that fund critical research projects. The long game is a much greater goal – establishing a research infrastructure that will make studying infectious diseases a much smoother, more efficient process for clinicians and scientists so when new viruses inevitably appear, as COVID-19 did, UK will be even more prepared for tackling related issues.

Read the rest of the In The Loop story here. You will need to log in with your UK LinkBlue ID.
TISA Implementation Science Visiting Professor Series
Date: Jun 21 2021 - 2:00pm to 3:30pm
Speaker:  Anne Sales, PhD, RN
Institute: University of Michigan
Register to attend and receive a calendar invite: https://uky.zoom.us/j/82069349232 pwd=eCt0ZzkwQXpHS1U3Ti80aVlsUER3Zz09
Alliance Initiative

The University of Kentucky's Alliance Initiative capitalizes on collaboration and the transdisciplinary strategy built from the best practices and metrics across the nation in developing programmatic research. It is designed to provide seed funding and support for multidisciplinary teams of scientists, from colleges and centers across the University's campus, to find answers to the health challenges that disproportionately affect Kentuckians. The CV-RPA is part of four Alliance Initiatives. Follow the Alliance Research Initiatives here.
Academic Convocation Awards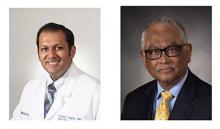 Academic Convocation is an annual presentation of awards to students and faculty for outstanding achievement in academics, service, research and teaching. Due to the pandemic, our 2019-2020 Academic Convocation Awards were postponed, and we are excited to finally announce our recipients.

CV-RPA Faculty Award Winners of the 2019-2020 Academy of Medical Education Excellence in Medical Education Awards were:

Vedant Gupta, MD
Department of Internal Medicine (Pictured above-Left)

Sibu Saha, MD
Department of Surgery (Pictured above- Right)
September 10, 2021
October 16, 2021
Inaugural Matthew Szabunio Symposium on Cardio-Oncology