Research Priorities Initiative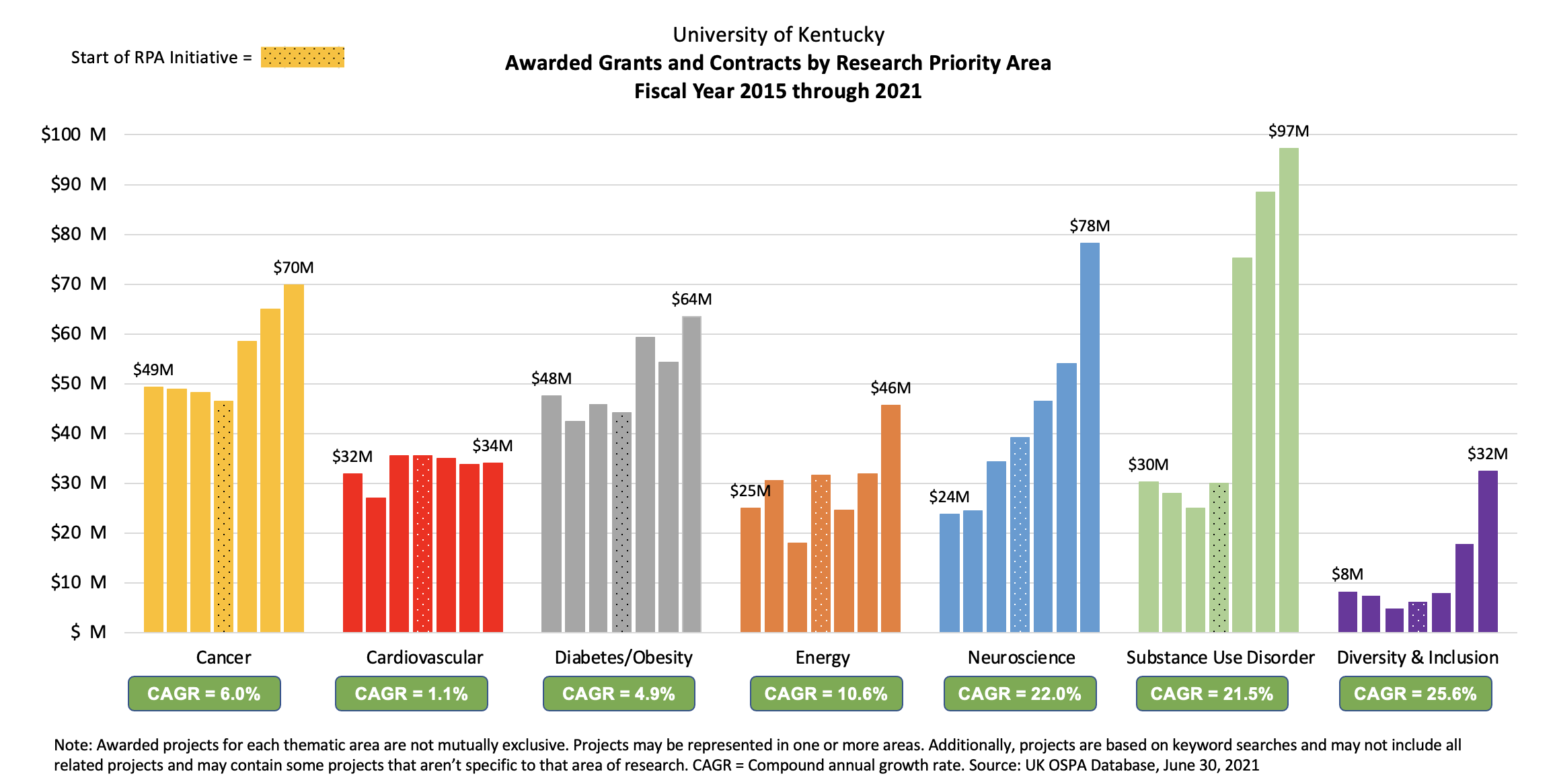 Research Awards in Priority Areas
$34
million
cardiovascular awards in FY21
$63.5
million
diabetes & obesity awards in FY21
$32.4
million
diversity & inclusion awards in FY21
$78.3
million
neuroscience awards in FY21
$97.2
million
substance use disorder awards in FY21
Source: UK OSPA database, based on keyword searches using natural language processing with unique keywords related to each priority area. Priority areas are not exclusive to one particular area, projects may fit in more than one area.
This video with Vice President for Research Lisa Cassis explains the Research Priorities Initiative. 
The Healthy Kentucky Research Building is focused on four of the seven research priorities (cancer, diabetes & obesity, cardiovascular diseases & stroke, substance use disorder).