The 2021 John P. Wyatt, M.D. Environment & Health Symposium honors the legacy of Dr. John Wyatt, a pulmonologist who over 50 years ago connected environment with disease. His pioneering environmental clinical research will be honored on Earth Day.
April 22, 2021 from 12 pm to 3 pm
 

Planetary Health: Human Well-Being on a Fast-Changing Planet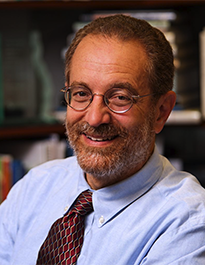 Keynote Speaker: Howard Frumkin, M.D., Dr.P.H.
Howard Frumkin, an internist, occupational and environmental medicine specialist, and epidemiologist, is Professor Emeritus of Environmental and Occupational Health Sciences at the University of Washington School of Public Health in Seattle, where he served as Dean from 2010 to 2016.  His other positions have included serving as head of the "Our Planet, Our Health" initiative at the Wellcome Trust in London (2018-19), as Director of the National Center for Environmental Health and Agency for Toxic Substances and Disease Registry (NCEH/ATSDR) at the U.S. Centers for Disease Control and Prevention, and as Special Assistant to the CDC Director for Climate Change and Health (2005-2010), and as Professor and Chair of Environmental and Occupational Health at Emory University's Rollins School of Public Health and Professor of Medicine at Emory Medical School (1995-2010). Dr. Frumkin's research interests include public health aspects of the built environment, climate change, energy policy, nature contact, and sustainability.  
Addressing Environmental Health Disparities at the National, Regional, and Local Level
Heather Henry, Ph.D., Health Scientist Administrator from National Institute of Environmental Health Science 
Dr. Heather Henry is an environmental scientist with over 20 years' experience in research and technology transfer of innovative environmental technologies to improve sustainability and cost effectiveness of environmental site assessment and remediation. She is a Health Scientist Administrator at the National Institute of Environmental Health Sciences and part of the Superfund Research Program (SRP), a federal environmental and health research grant program. She manages a portfolio of innovative toxicology, site monitoring, and remediation grants to US universities and small businesses.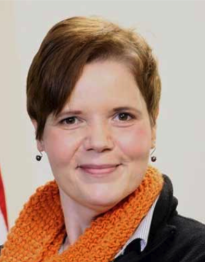 Amanda LeFevre, Deputy Commissioner of the Kentucky Department of Environmental Protection
Amanda LeFevre serves as Deputy Commissioner for the Department from Environmental Protection. She previously served as the Director of the Division of Compliance Assistance (DCA). Amanda specialized in enhancing the educational offerings in DCA and its programs which include compliance assistance, brownfield and the state's environmental leadership program, KY EXCEL. She serves as the Chair of the Association of State and Territorial Solid Waste Management Officials' Brownfield Focus Group and the Vice Chair of the CERCLA and Brownfields Subcommittee.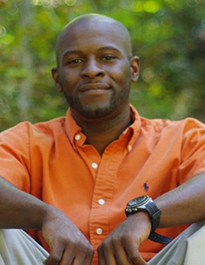 Donovan C. Taylor, J.D., MBA, manager, the plan room, Louisville, KY 
Donovan C. Taylor has management experience in business and tax strategies, law and legal practices, and community organizing and development. He currently serves as the manager of The Plan Room, a non-profit business accelerator focusing on capacity building for minority-owned contractors, subcontractors, architects, design firms, and suppliers in the construction industry. Donovan works with the Chickasaw Neighborhood Federation, Rubbertown Emergency Action (ReACT), and the West Jefferson County Community Task Force to address area pollution concerns.
---

Breakout Sessions
Engaging Community to Protect and Restore Kentucky's Waterways
Moderator:  Lindell Ormsbee, PhD, Director UK Kentucky Water Resources Research Institute

Kentucky Animal Disease Mapping and Related Human Health Impacts
Moderators:  Jacqueline L. Smith, BS, MS, PhD, Animal Disease and Diagnosis Mapping Initiative &  Dr. Kelly Giesbrecht, State Public Health Veterinarian

Communicating Geoenvironmental and Geohealth Hazards and Risks
Moderator: William C. Haneberg, PhD, P.G. State Geologist and Director, Kentucky Geological Survey

Using EPA's EnviroAtlas Tools and Maps to Explore Eco-Health Connections
Moderator: Jessica Daniel, Biologist, Lead for Outreach and Stakeholder Engagement, EnviroAtlas, Environmental Protection Agency

Kentucky Excellence in Environmental Leadership
Moderator: Amanda LeFevre, Deputy Director, Kentucky Department of Environmental Protection

UK Campus as a Living Lab for Environmental Sustainability
Moderator: Shane Tedder, Director, UK Office of Sustainability

Supporting Community Agriculture: Growing Health Across the Commonwealth!
Moderators: Krista Jacobsen, PhD, Associate Professor Horticulture, UK College of Agriculture, Food and Environment and Brooke Gentile, PhD, Executive Director Organic Association of Kentucky 

Highlights of UK Superfund Innovative Science by Trainees
Moderators: Zach Hilt, PhD, Professor, Chemical and Materials Engineering and Dibakar Bhattacharya, PhD, Professor and Director, Center of Membrane Sciences, UK College of Engineering

Highlights of UK-CARES Innovative Science by Career Development Awardees
Moderator: Anna Hoover, PhD, Assistant Professor, Preventive Medicine and Environmental Health, UK College of Public Health

Global Environmental Health Initiatives at UK
Moderator: Melody Ryan, PharmD, MPH, Professor and Assistant Provost for Global Health Initiatives, UK International Center

Breakout sessions supported by: