UK Women Innovators Network
Rescheduled to Tuesday, March 28, 2023
3:30 - 5:30 pm ET
Ballroom 212A, Gatton Student Center
160 Avenue of Champions, Lexington
More Details to Follow!
UK Women Innovators Network (UKWIN)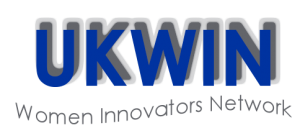 The UK Women Innovators Network (UKWIN) program has a mission to increase the number of UK women who participate in innovation. This includes getting women involved and prepared to take leadership roles in all stages of the commercialization process - from idea generation, through research and discovery, to patenting, and ultimately to products and processes in the marketplace. UKWIN will provide a forum for women innovators that is supportive and allows them to exchange experience, advice, and strategies for taking their innovations to the next level.
Program activities will include social/networking events, topical discussion roundtables, keynote speakers, education on navigating the commercialization process and the requisite resources, entrepreneurial training, and coaches/mentors.
UKWIN 2021 Conference Speakers
Host: Taunya Phillips, Director, Office of Technology Commercialization
Taunya is the Director of the Office of Technology Commercialization at the University of Kentucky where she oversees a team of 14 staff managing the University's intellectual property, licensing and startup portfolios. Previously, she was the senior associate director of New Ventures & Alliances, where she was focused on overseeing key alliances for OTC and managing support and services for UK and Lexington entrepreneurs and startups. She has worked at UK since 1999, where her previous positions have been assistant vice president for Commercialization & Economic Development, chief financial officer for Kentucky Technology, Incorporated, College of Engineering lecturer, and Minority Engineering program director.
Before UK, Taunya worked at Milliken & Company, a chemical and textile manufacturer. Positions there included production manager, process engineer, technical salesperson, and marketing analyst & planner. Taunya is a member of the College of Engineering Dean's Advisory Council, a Midwest University Research Network (MRUN) board member, and past president of the UK Alumni Association board of directors. She was the 2014-2015 board chair for Opportunity for Work and Learning Incorporated and is a past president of the UK College of Engineering Alumni Association Board. Taunya has a Bachelor of Science in chemical engineering and a Master of Business Administration, both from the University of Kentucky. 
Welcome Address: Linda Dwoskin, Associate Vice President for Research, Special Projects, Professor, College of Pharmacy, and Faculty Innovator and Entrepreneur
Dr. Dwoskin is a Professor in the Pharmaceutical Sciences Department in the College of Pharmacy and is a Senior Associate Vice President for Research at the University of Kentucky (UK). For the past 33 years, Dr. Dwoskin has conducted research in the field of neuropharmacology and stimulant use disorders, including nicotine and methamphetamine, and to the discovery and development of novel pharmacotherapies to treat these disorders. She authored over 270 peer-reviewed publications, served as a member of a number of different NIH study section panels and has been funded continuously by the NIH for the past 33 years, including as the Director/PI of a National Cooperative Drug Discovery Group (U19) on new treatments for nicotine use disorder (2003-2009) and a cooperative U01 grant on the discovery of novel therapies for methamphetamine use disorder (2000-2021). Currently, she is the Director/Contact PI of an NIH-funded REACH grant entitled "Kentucky Network for Innovation & Commercialization (KYNETIC)", which is focused on nurturing innovators and innovations across the commonwealth of Kentucky by providing funding, mentoring, education, and a network of relevant expertise to translate academic discoveries to commercialization. Dr. Dwoskin is an inventor on 24 issued UK patents, and she was co-founder and Vice President of Yaupon Therapeutics/Ceptaris Inc., a biotech start-up, which raised $60M in investment capital and was acquired by Actelion Inc. following the FDA approval of Valchlor®/Ledaga®, a treatment for Stage 1A and 1B mycosis fungoides-type cutaneous T-cell lymphoma, which is currently on the market in the USA and around the world.
Speaker: Gilson Capilouto, Co-Founder and Chief Clinical Officer, NFANT Labs
Gilson Capilouto Ph.D. is Professor Emerita in the College of Health Sciences at the University of Kentucky and co-founder and Chief Clinical Officer for NFANT Labs, LLC. Atlanta, GA. She has more than 40 years of clinical experience in the assessment and treatment of pediatric feeding and swallowing disorders and has focused her clinical research on neonatal feeding for the past eighteen years. Dr. Capilouto is co-inventor of an FDA cleared medical device designed to generate objective metrics related to infant sucking performance- a biomarker for neonatal brain injury and growth prediction. NFANT products are being implemented as a standard of care in children's hospitals across the United States. nfant Feeding Solution, the company's premier product, is also being used in research activities in the US, Japan, China and Australia. nfant Feeding Solution has received numerous awards including 2018 finalist for SXSW Impact Pediatric Health Pitch Competition, Austin, TX, 2017 Breakthrough Technology of the Year from the Technology Association of Georgia, and 2015 recipient of the Georgia Bio Innovation Award.
Speaker: Kate Van Pelt, Co-Founder and CEO, Synaptek
Kate is an ice hockey player turned concussion researcher turned entrepreneur. Currently, she is co-founder and CEO of Synaptek, a concussion management application focused on making concussion assessment easier, more effective, and accessible. She is interested in all things related to the brain, sports, and data science. Outside of work you can her cheering on the Boston Bruins and Dallas Cowboys with her husband, spoiling their dog, baking cookies, or running to balance out the cookie baking.
Speaker: Kelly Wright, Founder and CEO, FreshEyes Solutions
Kelly Wright is the founder and CEO of FreshEyes Solutions, a business-to-business technology company. FreshEyes Solutions' signature product is a fragrance sampling kiosk to engage consumers where they are. Kelly is a chemist, software developer, Christian, mother, and Girl Scout troop leader.