UK Women Innovators Network
UK Women Innovators Network (UKWIN)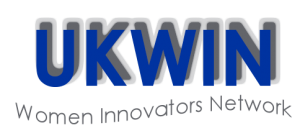 The UK Women Innovators Network (UKWIN) program has a mission to increase the number of UK women who participate in innovation. This includes getting women involved and prepared to take leadership roles in all stages of the commercialization process - from idea generation, through research and discovery, to patenting, and ultimately to products and processes in the marketplace. UKWIN will provide a forum for women innovators that is supportive and allows them to exchange experience, advice, and strategies for taking their innovations to the next level.
Program activities will include social/networking events, topical discussion roundtables, keynote speakers, education on navigating the commercialization process and the requisite resources, entrepreneurial training, and coaches/mentors.
UPCOMING EVENT:
UKWIN Conference 2019
Tuesday, October 8, 2019
2:00 p.m. - 6:00 p.m.
Ballroom 212A, UK Gatton Student Center
1600 Avenue of Champions
Lexington, Kentucky
Program Speakers/Panelists
FEATURED SPEAKER: Angelique Johnson, CEO/Founder, MEMStim LLC
Dr. Angelique Johnson is CEO/founder of MEMStim LLC, a company that produces implantable electronics to
treat neurological disorders. With a doctorate in Electrical Engineering from the University of Michigan, her work
on microfabricated electrode arrays has resulted in several national and international patents, funding from the
NSF and NIH, and a feature on the cover of Hearing Research. As an expert in Lean Startup Methodology, Dr.
Johnson has educated several founders on how to build successful companies. She is an authority on innovation
and entrepreneurship. Dr. Johnson has delivered a congressional briefing on Capitol Hill, served as a speaker for
the eighth district of the Federal Reserve, and delivered several international talks. She has been featured on NBC
Universal, National Public Radio, The Root news site, Louisville Insider, Business First, and other media outlets.
Passionate about people as well as entrepreneurship, Dr. Johnson has led numerous outreach
programs to promote tech careers to underrepresented minorities and women. One such program
involved her traveling to Abu Dhabi to increase opportunities in STEM for Middle Eastern and
North African Women. Dr. Johnson is CEO/Founder of Vissionaireum, an organization that
promotes, trains and equips underrepresented entrepreneurs.
PANELIST: Gilson Capilouto, Co-Founder and Chief Clinical Officer, NFANT Labs, LLC
Gilson Capilouto Ph.D. is professor emerita in the College of Health Sciences at the University of Kentucky and co-founder and chief clinical officer for NFANT Labs, LLC. Atlanta, GA. She has more than 35 years of clinical experience in the assessment and treatment of pediatric feeding and swallowing disorders and has focused her clinical research on neonatal feeding for the past eighteen years. Dr. Capilouto is co-inventor of an FDA cleared medical device to study issues related to neonatal sucking in preterm and sick term infants. Currently, NFANT products are being implemented in fifty-two facilities across the United States with an additional 40 facilities undergoing trial use. Infant Feeding Solution, the company's premier product, has received numerous awards including 2018 finalist for SXSW Impact Pediatric Health Pitch Competition, Austin, TX, 2017 Breakthrough Technology of the Year from the Technology Association of Georgia, and 2015 recipient of the Georgia Bio Innovation Award.
PANELIST: Meghan Marsac, Cellie Coping Kit for Children Program Lead
Dr. Meghan Marsac is a pediatric psychologist and associate professor at the University of Kentucky and Kentucky Children's Hospital. Dr. Marsac leads the Cellie Coping Kit for Children Program (www.celliecopingkit.org), an intervention designed to empower families to manage the difficult aspects of pediatric medical conditions. She is a leader in the field of pediatric medical trauma and has published over 50 academic articles and 7 chapters on this topic. She has published in leading medical journals such as JAMA Pediatrics and Pediatrics and leading health psychology journals such as the Journal of Pediatric Psychology and Health Psychology. Dr. Marsac has also given hundreds of talks on understanding and promoting adjustment to injury and illness in children and their families.