UK Women Innovators Network
UKWIN Conference is tentatively scheduled for November 9, 2021 during Global Entrepreneurship Week (GEWLEX).
UK Women Innovators Network (UKWIN)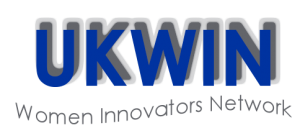 The UK Women Innovators Network (UKWIN) program has a mission to increase the number of UK women who participate in innovation. This includes getting women involved and prepared to take leadership roles in all stages of the commercialization process - from idea generation, through research and discovery, to patenting, and ultimately to products and processes in the marketplace. UKWIN will provide a forum for women innovators that is supportive and allows them to exchange experience, advice, and strategies for taking their innovations to the next level.
Program activities will include social/networking events, topical discussion roundtables, keynote speakers, education on navigating the commercialization process and the requisite resources, entrepreneurial training, and coaches/mentors.
UKWIN 2019 Conference Speaker/Panelists
Left to right: Dr. Angelique Johnson, Dr. Meghan Marsac, Pang Hartman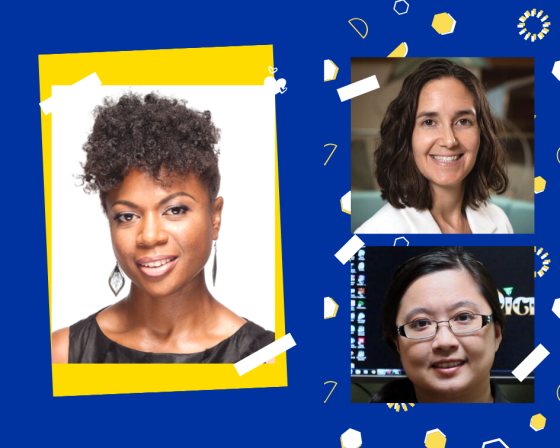 UKWIN Conference Speakers
Angelique Johnson, CEO and Founder, MEMStim, LLC
Dr. Angelique Johnson is CEO/founder of MEMStim LLC, a company that produces implantable electronics to treat neurological disorders. With a doctorate in electrical engineering from the University of Michigan, her work on microfabricated electrode arrays has resulted in several national and international patents, funding from the NSF and NIH, and a feature on the cover of Hearing Research. As an expert in Lean Startup Methodology, Dr. Johnson has educated several founders on how to build successful companies. She is an authority on innovation and entrepreneurship. Dr. Johnson has delivered a congressional briefing on Capitol Hill, served as a speaker for the eighth district of the Federal Reserve, and delivered several international talks. She has been featured on NBC Universal, National Public Radio, The Root news site, Louisville Insider, Business First, and other media outlets. Passionate about people as well as entrepreneurship, Dr. Johnson has led numerous outreach programs to promote tech careers to underrepresented minorities and women. One such program involved her traveling to Abu Dhabi to increase opportunities in STEM for Middle Eastern and North African Women. Dr. Johnson is CEO/Founder of Vissionaireum, an organization that promotes, trains and equips underrepresented entrepreneurs.
Pang Hartman, Vice President, Creative Director and Lead Designer, FrogDice
Wanwisa "Pang" Hartman is one of the most experienced and accomplished women in the video game industry. Over 21 years she has developed and published 7 games as a creative director, lead designer, and lead writer.
She excels at creating content that is attractive to an incredibly broad and diverse customer base. She brings a deep understanding of diverse markets and demographics to her own business as well as others.
She is a graduate of Centre College, majoring in biology and English. She also attended Vermont Law School but chose the technology and video game industries over a career in law.
Meghan Marsac, Program Lead, Cellie Coping Kit Program for Children
Dr. Meghan Marsac is a pediatric psychologist and associate professor at the University of Kentucky and Kentucky Children's Hospital. Dr. Marsac leads the Cellie Coping Kit for Children Program (www.celliecopingkit.org), an intervention designed to empower families to manage the difficult aspects of pediatric medical conditions. She is a leader in the field of pediatric medical trauma and has published over 50 academic articles and 7 chapters on this topic. She has published in leading medical journals such as JAMA Pediatrics and Pediatrics and leading health psychology journals such as the Journal of Pediatric Psychology and Health Psychology. Dr. Marsac has also given hundreds of talks on understanding and promoting adjustment to injury and illness in children and their families.