Classroom Assignment: Human Subject Course FAQs
1. What course should I ask my students to complete as an introduction to Human Subject Research if they
     are NOT serving as study personnel on an IRB protocol?
"Students in Research" is an abbreviated course available under the Optional Courses menu on UK's CITI Subscription. It provides an introduction to human research protections and describes what students can expect when asked to participate as a research subject. This course DOES NOT meet the IRB training mandate for any type of research submitted to the IRB. Faculty may use the course as a classroom assignment although it will not qualify a student to serve as study personnel for any research reviewed by the UK IRB.
---
2. How do I enroll in the "Students in Research" course on the CITI website?
You may enroll from your Courses page after logging in to your account. Scroll to the bottom of your Courses page then click "Add a Course" under Learner Tools for University of Kentucky.

Select Human Subject Protection (HSP), then click Next.

 Select Additional Optional Courses of Interest, then click Next.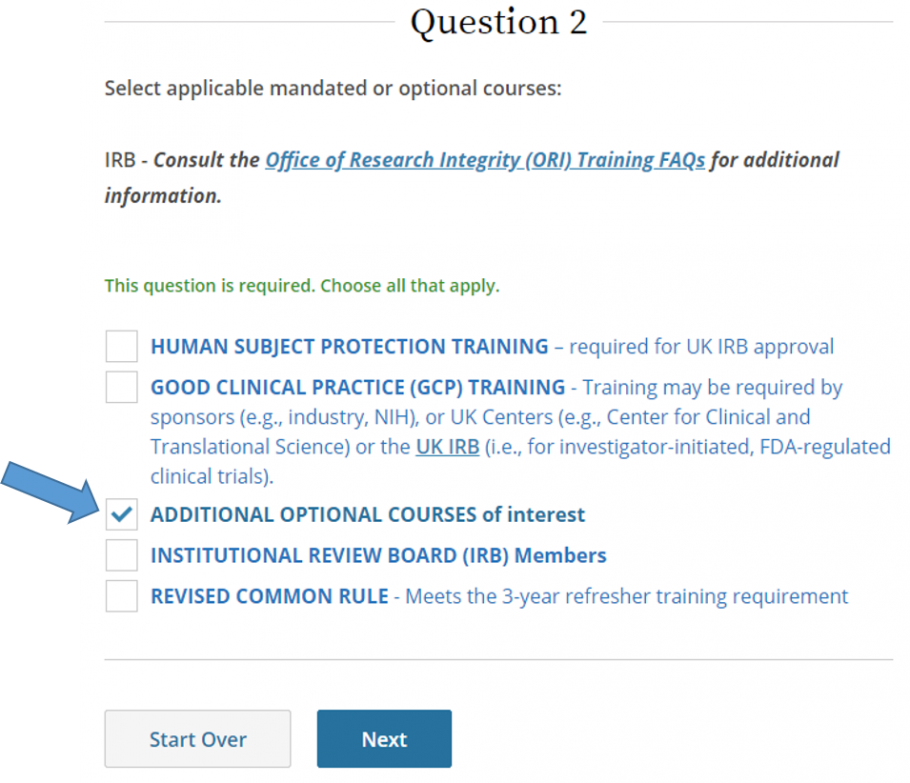 Select applicable course(s), then click Next.
You are directed back to your Courses page where it states you are now enrolled. 

 Scroll down to "Courses Ready to Begin" and click Start Now to complete course(s).