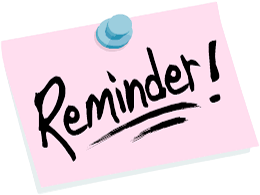 Per the email on March 7, 2022 from Dr. Lisa Cassis, Vice President for Research (VPR), regarding the RCR University mandate [HTML], beginning May 1, 2022, new Human Research protocols cannot be submitted to the Institutional Review Board (IRB) for review and new Animal Research (IACUC) protocol submissions will be held from approval until the RCR training requirement is met and/or untrained University of Kentucky research personnel are removed. Please send any questions to RCR@uky.edu.
Mandatory Annual Training
What is the University Responsible Conduct of Research (RCR) training mandate?
On July 17, 2020, the Office of the Vice President for Research (OVPR) issued an email requiring RCR training. The mandatory RCR training applies to all full-time faculty, staff, graduate students or trainees (undergraduates, postdoctoral fellows, visiting scientists) who participate in research or creative work. This mandate also includes any individual supported in part or fully through research funding, grants and contracts. Basic or Refresher online Collaborative Institutional Training Initiative (CITI) RCR training requirements must be completed by eligible personnel annually. 

---
About the CITI RCR Course
This course provides an in-depth review of core RCR topics including case studies and video examples. 
The required modules are:
Responsible Conduct of Research Special Instructions;
Mentoring;
Peer Review;
Research Misconduct;
Conflicts of Interest;
Data Management; and
Reproducibility of Research Results.
Review of the required materials and completion of the quizzes will take about 30-35 minutes per topic. Courses do not have to be completed in one session. A minimum aggregate score of 80% is required to pass the RCR course. CITI allows you to retake the quizzes if you do not obtain the minimum score required to pass the course.