University of Kentucky (UK) Office of Research Integrity (ORI) Non-UK Human Subject Protection (HSP) Course: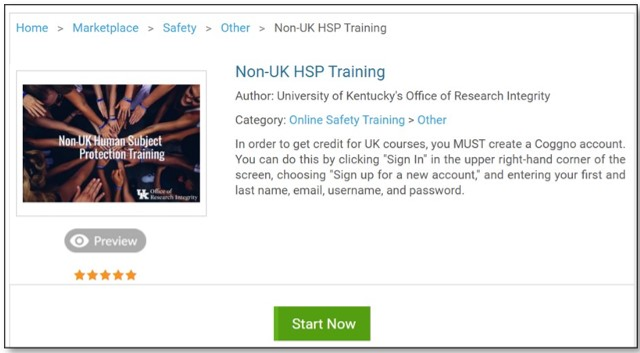 The course is housed on the Coggno online learning platform.  In order to get HSP credit for UK courses, you MUST create a Coggno account. You can do this by choosing "Sign up" for a new account.

Enter your first name. last name, and email address, then create a username and password. Once you check the box agreeing to the terms and conditions, click the "Sign Up" button.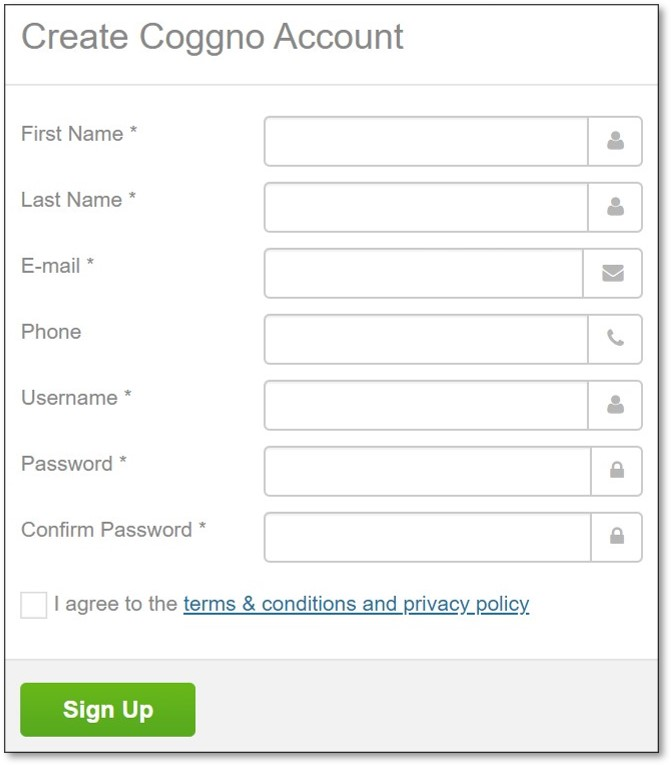 Click "I want to Take a Course"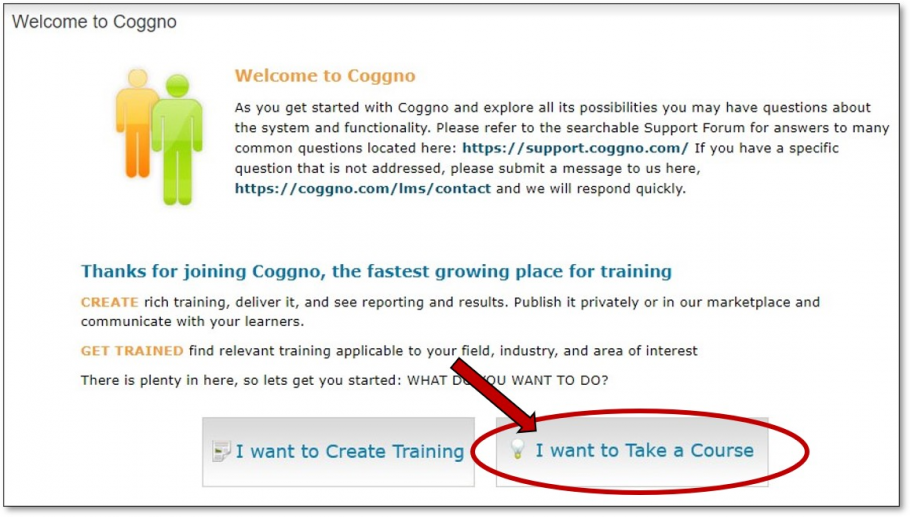 Search for "Non-UK HSP Training" and click Details under "Non-UK Human Subject Protection Training" or click here to go to the course page.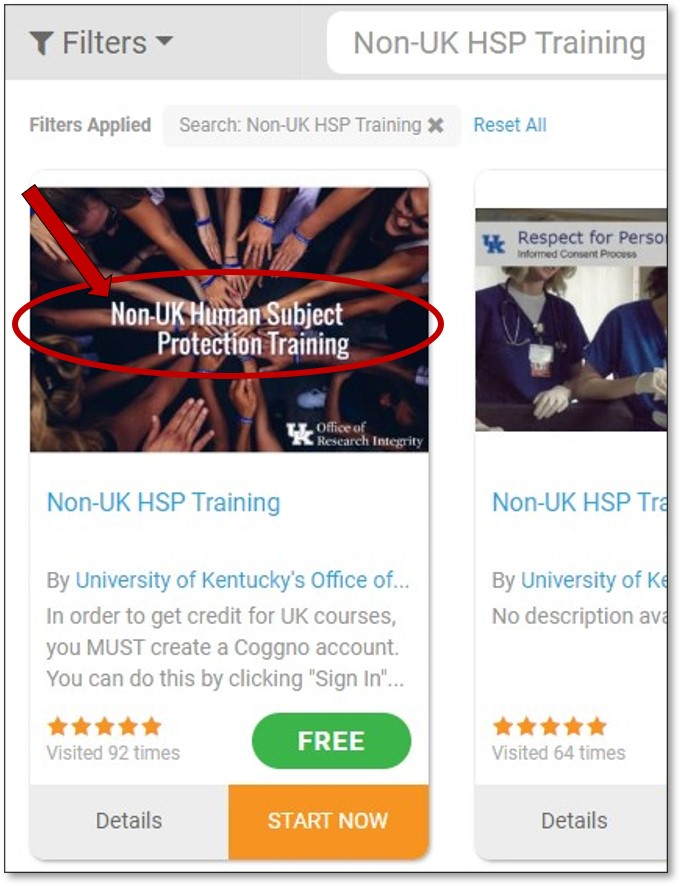 Click "Start Now" to begin the training.  You may stop between modules and log back in to complete later.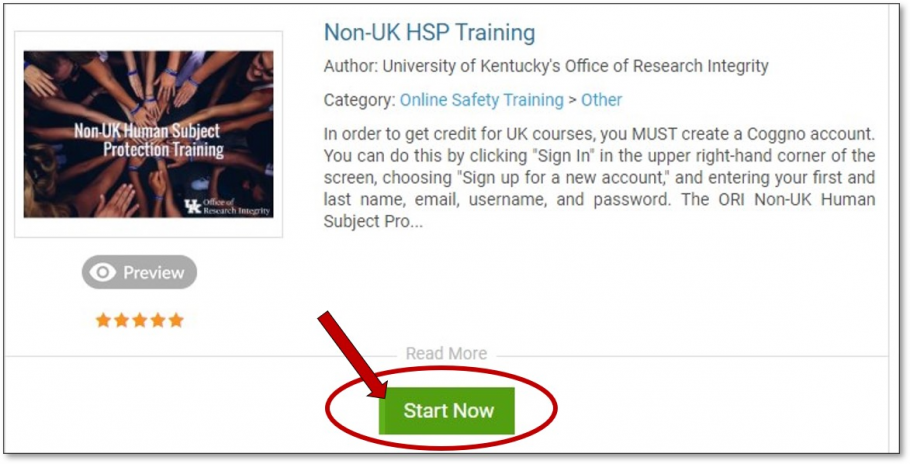 If you need to stop and continue at a later time, you are able. When you log in to your Coggno account, the screen will show the course(s) you are currently taking. Click the blue button with an arrow to continue the course.

Once you have successfully completed the five modules you will receive a copy of a completion certificate by email.  You may also log in to Coggno to download a copy of your certificate from the "Certificates" page.  

Your Certificate of Completion will be emailed to you as soon as you complete the course and the course evaluation survey. You can also find your certificate in the My Certificates page.
Please note on the following:
Your name will be printed on the certificate exactly as it was entered into the system when the account was set up. If your name is misspelled or incorrect, please update your account information under Settings and contact support (support@coggno.com) to generate a new certificate.
Please check your junk/spam folder in case your email provider filters the email. Your certificate will come from this address noreply@coggno.com.
There are also instances such where it may take 24-48 hours to receive your certificate. Please check with support if you have not received your certificate within the 24-48 hours time frame
Please send your certificate to the PI of the study you will be joining with a cc to jen.hill@uky.edu.
Please see the ORI Non-UK HSP Training Troubleshooting Guide [PDF] to help you navigate the course. If you have any questions, please contact Jen Hill at (859) 257-2978 or jen.hill@uky.edu.