Sponsor-Investigator (GCP) CITI Training FAQs
1. Who must complete Sponsor-Investigator (GCP) training on CITI?
IRB policy requires mandatory training for investigators who are also serving as sponsors, (e.g., holding an Investigational New Drug (IND), Investigational Device Exemption (IDE), or abbreviated IDE), for an FDA regulated clinical investigation. A Sponsor-Investigator must complete the applicable drug or device Good Clinical Practice training on CITI before final IRB approval is granted. If the Sponsor-Investigator has documentation of completion of equivalent training, submit with the protocol application for the IRB's consideration.
Sponsor-Investigators may also choose to require completion of the training by staff who will be involved in the conduct of the study. This is encouraged for sub-investigators to whom any sponsor responsibilities will be delegated. 
---
2. How do I complete the CITI training specifically required for Sponsor-Investigators of FDA regulated clinical research?
You may enroll initially from the Courses page after logging in to your account. Scroll to the bottom of your Courses page then click "Add a Course" under Learner Tools for University of Kentucky.

Select Human Subject Protection (HSP), then click Next.

Select Good Clinical Practice (GCP) training, then click Next.

Select Initial or Refresher, then click Next.

Select applicable course, then click Next.
Initial training:

Or Refresher training:

You are directed back to your Courses page where it states you are now enrolled.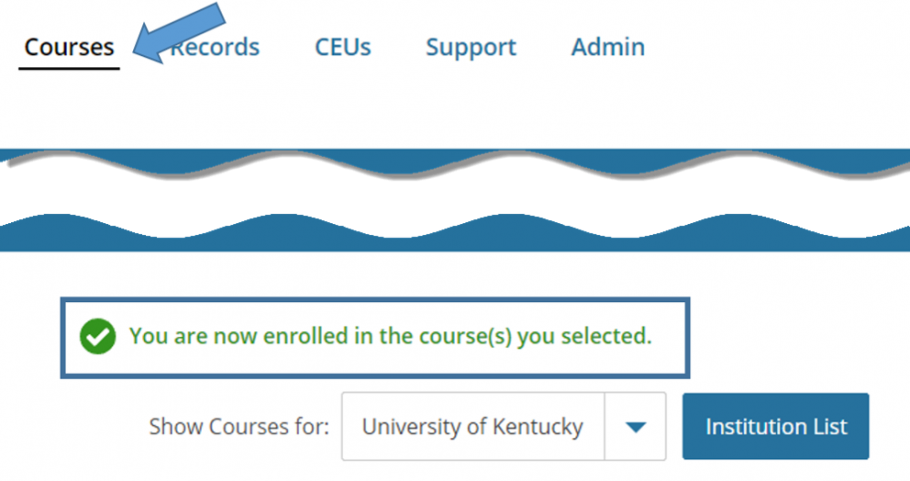 Scroll down to "Courses Ready to Begin" and click Start Now to complete the Initial HSP training.