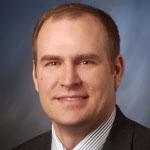 Rodney Andrews, Ph.D.
Senior Associate Vice President for Research Development
Director, Center for Applied Energy Research
Professor, Chemical and Materials Engineering
Dr. Andrews has been the director of the UK Center for Applied Energy Research (CAER) since 2007. CAER's energy research provides a focal point for coal and environmental research in Kentucky. Dr. Andrews is a professor of chemical engineering and his research interests include carbon materials, nanotube-polymer and nanotube-carbon composite materials, carbon fiber formation, and activated carbon materials.
Within the Office of the Vice President for Research, Dr. Andrews:
Assists in improving the infrastructure for intellectual property, technology transfer

Facilitates operations of Research Information Systems (RIS)

Facilitates operation of the Office for Technology Commercialization (OTC)