This page offers news-worthy topics, helpful regulatory tips, and updates to IRB/ORI policy, procedures, and guidelines for IRB Members and others involved in human research. Note: Due to the nature of web page evolution, some links may be broken.
February 6, 2019
Office of Research Integrity (ORI) Office Hours
Investigators, research staff, and/or students are encouraged to drop in with questions about ongoing research, developing research projects, the E-IRB system, and general IRB operations. A variety of staff from the ORI will be available to answer questions and provide in-person support. Both medical and non-medical researchers are welcome to attend. Light refreshments will be served.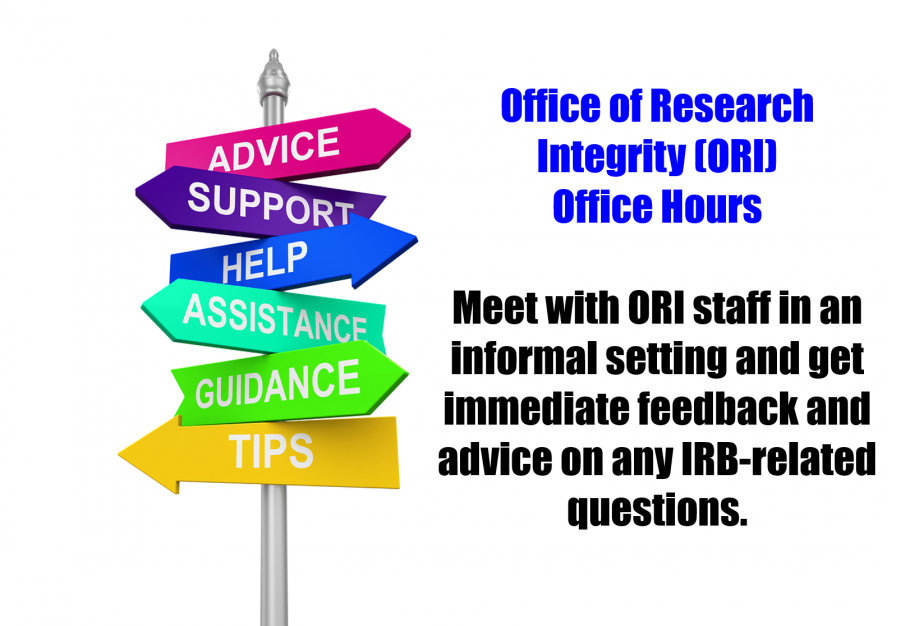 When and Where:
12pm-1pm
February 22, 2019. College of Nursing 213
And
March 20, 2019, Patterson Office Tower 110
No RSVP Required
Contact Kasandra Lambert kvlamb2@uky.edu or (859) 257-2910 for questions.      
Stay up-to-date by visiting the ORI Workshops & Conferences page
Additional sessions will be added!
---
January 31, 2019
Informed Consent Workshop Wins Best Practice Award
By Lisa Cassis
In December 2018, the University of Kentucky Office of Research Integrity (ORI) won an Award of Excellence for Best Practice in Human Research Protection for the "Informed Consent Workshop: From Perception to Process."
The four-hour, hands-on workshop assists researchers in adopting new informed consent rules. Belinda Smith, an ORI research education specialist and co-creator of the workshop, explained that informed consent is a process that provides individuals with the information needed to make an educated and voluntary decision about whether to participate in research. "Informed consent is a fundamental right for participation in all types of human research," Smith said.  
---
January 22, 2019
The Revised Policy for the Protection of Human Subjects (aka Revised Common Rule) has been implemented.
The Revised Federal Policy for the Protection of Human Subjects (aka the "Revised Common Rule") was implemented on January 21, 2019. Any protocol approved prior to the 1/21/19 implementation date must comply with the previous Common Rule regulations (aka Pre-2019 Requirements) for its duration. Any protocol approved on or after January 21, 2019, must comply with the Revised Rule regulations.
Temporary Freeze on New (Initial Review) IRB Applications Ends
The temporary freeze on new initial review IRB applications has been lifted. If you submitted a new protocol after the accepted deadlines in December and had it returned to you, you are now able to re-submit the protocol in E-IRB. Be sure to go through the application and make sure all sections have a blue check mark next to them rather than a pencil. A blue check mark indicates the section is complete while a pencil icon signifies that additional information/verification is required. If any sections in the application have a pencil icon next to them (e.g., Informed Consent, Research Description), be sure to provide any missing information and then verify and save the data in those sections before re-submitting your application to the ORI.
In Summary:
Research approved prior to January 21, 2019 must continue to comply with the previous Common Rule regulations through completion. 
Research approved on and after January 21, 2019, must comply with the Revised Common Rule. The Revised Common Rule regulatory changes were incorporated into the version of E-IRB that was released January 22, 2019.  
FDA-Regulations have not yet harmonized with all of the Revised Common Rule provisions.  However, the changes that do not conflict with current FDA regulations have been implemented.
More information about the Revised Common Rule and its changes can be accessed here https://www.research.uky.edu/uploads/ori-uk-ori-common-rule-guidance-pdf