Physiology Professor Appointed to Journal's Editorial Leadership Team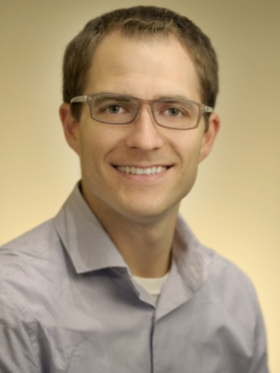 The Journal of Lipid Research, a peer-reviewed journal published by the American Society for Biochemistry and Molecular Biology, has appointed six junior faculty members to its editorial leadership team. One of the appointments is Scott M. Gordon, assistant professor in the Department of Physiology at the University of Kentucky College of Medicine, where his lab studies intestinal lipid absorption and atherosclerotic cardiovascular disease.
Gordon earned his Ph.D. at the University of Cincinnati College of Medicine in 2012 and completed a postdoctoral research fellowship at the National Heart, Lung, and Blood Institute in 2018. He joined the faculty of UK shortly thereafter. He will partner with Associate Editor W. Sean Davidson of the University of Cincinnati during his term at JLR.
"I am very excited about this opportunity to participate in the editorial process at the Journal of Lipid Research (JLR). I have been an avid reader of JLR for over a decade and I am now honored to get involved with a journal that has contributed so much to the field of lipid metabolism," said Gordon.
The journal's junior associate editor program, now in its second cycle, was created to achieve two chief goals: demystify the peer-review process and train the next generation of journal leaders. Each junior associate editor will serve a two-year term.
About the American Society for Biochemistry and Molecular Biology (ASBMB)
The ASBMB is a nonprofit scientific and educational organization with more than 12,000 members worldwide. Founded in 1906 to advance the science of biochemistry and molecular biology, the society publishes three peer-reviewed journals, advocates for funding of basic research and education, supports science education at all levels, and promotes the diversity of individuals entering the scientific workforce. For more information about the ASBMB, visit www.asbmb.org.
About the Journal of Lipid Research (JLR)
The Journal of Lipid Research is the most-cited journal devoted to lipids in the world. For over 50 years, it has focused on the science of lipids in health and disease. JLR aims to be on the forefront of the emerging areas of genomics, proteomics, and lipidomics as they relate to lipid metabolism and function. For more information about JLR, visit www.jlr.org.
Hillary Smith (Public Relations & Strategic Communication)