UK BIRCWH program looking for scholars interested in women's health research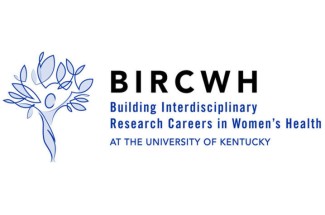 The University of Kentucky Building Interdisciplinary Research Careers in Women's Health (BIRCWH) program is accepting applications for scholars interested in research to advance women's health.
Applications are being accepted through March 10, 2023, for up to two scholar positions beginning August 2023. You can find more information about the application process online here.
Scholars are appointed for two years. Each applicant will develop a specific research project that will be funded by this program and has the potential for further funding.
UK's program is entering its 23rd year as a founding NIH BIRCWH program with recent funding from the National Institute on Drug Abuse (NIDA) under the National Institutes of Health (NIH).
The program offers numerous resources, including mentorship, networking, professional and career development, and manuscript and grant writing assistance. The goal is to support BIRCWH members on their trajectory to becoming independent and funded women's health researchers.
The NIH training grant covers 50-75% of a scholar's protected time to focus on research to accomplish these goals.
The BIRCWH program provides research and personal support for scholars through regular interactions. The research community includes UK faculty with interconnected research interests at similar points in their careers.
Anyone with questions about the UK BIRCWH program can contact Emily Clear (Emily.Clear@uky.edu).
The BIRCWH program constitutes one element of a broader and growing federal focus on advancing research in women's health and sex differences. The NIH Office of Research on Women's Health, which houses the BIRCWH program, was established 32 years ago to better include women and women's health in clinical research and science.
Research reported in this publication was supported by the National Institute on Drug Abuse of the National Institutes of Health under Award Number K12DA035150. The content is solely the responsibility of the authors and does not necessarily represent the official views of the National Institutes of Health.