UK Cardiologist Discovers 'Game Changer' Therapy for Heart Failure Patients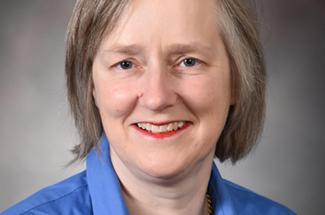 Dr. Emma Birks, UK HealthCare's heart failure section chief, is working on a new treatment therapy that recovers the hearts of some patients with advanced-stage chronic heart failure and ultimately cut down the number of heart transplants needed.
Birks' study, "REmission from Stage D Heart Failure: RESTAGE-HF," is featured in the publication Circulation.
The multicenter study, involving 40 patients from six high-profile medical centers across the United States, tested myocardial recovery using a cardiovascular treatment toolleft ventricular assist devices (LVAD). LVADs are typically used in end-stage heart failure patients as a therapy of last resort, most often as a bridge to transplant or destination therapy in patients considered to have failed medical therapy for advanced chronic heart failure.
Birks' team has found that instead of using LVADs as a temporary solution, of sorts, it can be used in combination with aggressive medical therapy and regular testing of underlying myocardial function, to promote recovery of the patient's own heart, which ultimately can result in the patient recovering and the LVAD being removed.
"This could be a game-changer with very positive implications," Birks said. "Not only can patients resume a normal quality of life and avoid the need for immunosuppressant drugs associated with transplant surgery, it also frees up a donor heart that can be used for patients with greater needs."
Previously, the rate at which this occurs is reported as only 1-2% in the national LVAD registry, but Birks said that's only because few medical centers prospectively test or look for evidence of recovery, and often heart failure medications are not continued or optimized after LVAD implantation. "We have come up with a way to more effectively use a device that is already widely used and available, by using it as a platform to add a drug regime designed to improve their heart function."
Of the 40 patients receiving the pump as a bridge to transplant or as destination therapy, 40% of them achieved the highest end goal - to live free from mechanical support and heart transplantation one year after an LVAD explant (device removed). More than 50% of the patients were explanted overall. "This is significant because the RESTAGE-HF protocol was reproducible with explants in all six participating sites," Birks said. "We hope this will result in implementation of this strategy in other LVAD centers with broader application."
Birks plans to focus on using the LVAD as a platform to induce myocardial recovery using this protocol as a "Stage 1" base that centers could more broadly adopt.