UK Center for Research on Violence Against Women to Host National Conference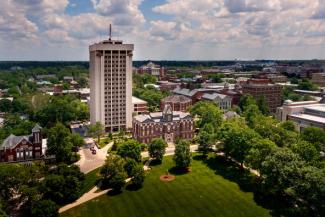 This fall, the University of Kentucky Center for Research on Violence Against Women (CRVAW) will host its third national conference on issues relevant to campus climate and sexual misconduct.
This year's Campus Responses to Sexual Misconduct conference, held virtually Sept. 30-Oct. 1, focuses on interventions that are designed to change campus culture.
The event will convene the voices of leading national researchers and practitioners, including Columbia University Professor Jennifer Hirsch, Ph.D., who recently published "Sexual Citizens." The conference will address campus sexual misconduct with the focus in three main areas: what is missing, changes that are occurring on campuses and how to evaluate those changes.
The bi-annual conference series hosts more than 200 attendees from across the U.S. The event is geared for university administrators, student affairs personnel, faculty, researchers, lawyers, Title IX officers, graduate students and others interested in topics relating to campus sexual misconduct.
Registration for the conference is currently open and UK faculty, students and staff receive a discount using the code "C.A.T.S."
The agenda and a list of speakers can be found at www.uky.edu/crvaw/2021CRSM.
Created by the UK Board of Trustees in 2003, CRVAW has worked for nearly two decades to strengthen the research infrastructure at the university to promote scientific exploration in the area of violence against women. The center brings in federally funded grants, conducts on-campus research projects, offers consultation to faculty in their preparation of research grants, facilitates access to data sets and engages in other initiatives to support the research interests of faculty, graduate students and undergraduates.
"Our center is fortunate to have UK's long-standing support," said Ann Coker, Ph.D., interim director of CRVAW and epidemiology professor in the UK College of Medicine's Department of Obstetrics and Gynecology. "We welcome all who are interested in learning more about how to prevent sexual violence and sexual harassment on college campuses."