UK Joins National Data Collaborative for COVID-19 Research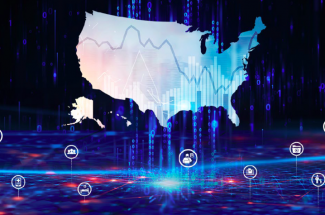 The University of Kentucky's Center for Clinical and Translational Science (CCTS) is partnering with the National Center for Advancing Translational Science (NCATS), the National Center for Data to Health, and around 60 other clinical institutions affiliated with the NCATS Clinical and Translational Science Awards Program to leverage big data in the fight against COVID-19.
The National COVID Cohort Collaborative (N3C) includes clinicians, informaticians and biomedical researchers working to turn data from hundreds of thousands of medical records from coronavirus patients into treatments and predictive analytical tools that can help address the evolving pandemic.
More than 30 institutions so far have signed data transfer agreements to participate in the N3C, with more joining all the time, so the data contained within the portal will grow exponentially.
"This national, collaborative analytics project is critical in helping us learn more about the novel virus," said Jeff Talbert, Ph.D., director of the UK Institute for Biomedical Informatics and an associate director of the CCTS. "There is still a lot we don't know about it, but we do know that it hits some people hard while others not at all, and infection rates vary across communities. Big data can help us understand why."
Identifying important patterns of the virus is only possible if the sample size of patients is large enough, so the N3C will pool data from health systems across the country to enable meaningful analysis and findings. The database will utilize new machine learning and rigorous modern statistical analyses to answer key questions such as predicting patient responses to antiviral or anti-inflammatory therapies, identifying potential new drugs and treatments, and finding indicators, such as biomarkers, that can inform clinical decision making.
Data from the N3C is available to researchers with institutional affiliations as well as to the public via a secure cloud-based system that is FedRamp certified. Individuals granted access to the database will be able to run algorithms on this first-of-its-kind patient data set without seeing actual patient records. A safe derivative of the patient data called synthetic data also will be available.
Talbert hopes that UK researchers will avail themselves of this new research tool and that UK's contribution of data will help accelerate discoveries to control the pandemic.
Interested researchers can visit the N3C website to get started, or request assistance from the CCTS Biomedical Informatics Core.
While the collaborative's database is not intended to be a repository of all coronavirus patients records, organizers want to make its data fully reflective of America's diverse residents and have diverse clinicians and health care researchers from across the U.S. analyze the data. More partners are needed to make this happen. Those interested in contributing data or participating in this effort should send an email to data2health@gmail.com.