World-recognized diabetes expert to be keynote speaker at UK Rising Stars Symposium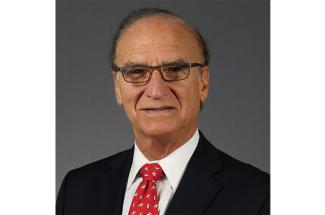 A new conference at the University of Kentucky will feature research scholars who have achievements in the area of diabetes and obesity-related research.
The first Rising Stars Symposium, sponsored by the UK Diabetes and Obesity Research Priority Area and the Barnstable Brown Diabetes Center, is set for Friday, Oct. 21, 2022.
One in three Kentuckians are considered at risk for diabetes and more than 440,000 adults in the Commonwealth have the disease. As the state's flagship university, UK is committed to addressing the devastating effects of diabetes and obesity to improve the health and well-being of those in Kentucky and beyond.
The keynote speaker and Dean's Distinguished Lecturer is C. Ronald Kahn, section head of integrative physiology and metabolism at the Joslin Diabetes Center and the Mary K. Iacocca Professor of Medicine at Harvard Medical School.
Kahn is a world-recognized expert in diabetes and obesity research, as well as a preeminent investigator in insulin signal transduction and mechanisms of altered signaling in diabetes and metabolic disease.
The all-day symposium will also feature 13 nationally identified early-career research scholars who have demonstrated scientific achievements in diabetes and obesity research.
"The University of Kentucky has invited the nation's brightest minds in the field to discuss the latest breakthroughs in diabetes and obesity research," said symposium co-host Simon Fisher, RPA co-lead, acting director of the Barnstable Brown Diabetes Center and chief of the endocrinology, diabetes and metabolism division in the College of Medicine.
"This symposium is a great opportunity for the mutual exchange of ideas and will lay the foundation for future collaborative research projects," said Nada Porter, symposium co-host, RPA co-lead and chair of pharmacology and nutritional sciences in the College of Medicine.
Students, postdoctoral scholars and fellows, staff and faculty will also present research posters. Prizes will be given for the top presentations in each category.
2022 Rising Stars Symposium
Date: Friday, Oct. 21, 2022
Time: 8 a.m.–5:30 p.m.
Location: Healthy Kentucky Research Building, Conference Room 150
Abstract deadline: Oct. 7, 2022
Registration deadline: Oct. 14, 2022 | Register online here
For more on the agenda, speakers and symposium click here. Questions can be sent to Allison Walters.