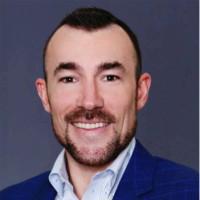 A Kentuckian, Ian is the executive director of the UK Office of Technology Commercialization (OTC). Ian began his career as a Mergers & Acquisitions (M&A) and Intellectual Property (IP) transactions attorney with Wyatt, Tarrant & Combs, LLP in Louisville. Following private practice, he helped raise over $20M and built a startup company in Chicago focused on technology and IP licensing. Ian led that company through product development, capital raise, proof of concept, and growth to 30+ full-time employees. He was responsible for identifying, originating, and developing high-value IP and technology licensing programs with leading global corporations, universities, and research laboratories. Most recently, Ian was vice president of IP Strategy for Black Stone IP, an investment bank headquartered in San Francisco, focused on IP-rich M&A, IP deals, and technology-driven transactions.
In parallel, he teaches The Law & Business of IP Management as an adjunct professor at the UK College of Law and UK Gatton College of Business & Economics. Ian has published extensively in law and business journals related to the intersection of IP, business process, and corporate governance, including with top IP & Technology law reviews such as UC Berkeley, Fordham University, and Santa Clara University. He has presented to numerous symposiums and conferences on IP licensing, valuation, risk, and strategy, and currently chairs the Ohio Valley Affiliates for Life Sciences (OVALS). For his work as an academic, entrepreneur and IP transactions specialist, Ian has been named by Intellectual Asset Management (IAM) Magazine to the IP Strategy 300 – The World's Leading IP Strategists (2012-present), and serves on the Board of Directors of AUTM, the 3,000-member leading association for technology transfer professionals. In 2018, Ian co-founded and currently volunteers as a member of the Board of Directors of the Commonwealth Commercialization Center (C3), a science and technology nonprofit that is the Kentucky flagship for supporting and accelerating invention, commercialization, and entrepreneurship across the state.
Ian graduated cum laude with a degree in economics from Vanderbilt University, magna cum laude with a Juris Doctorate from Chapman University School of Law, and a Master of Laws in Intellectual Property Law (L.L.M.) from DePaul University College of Law.