About the Program
UK offers a highly focused program of grant-writing workshops, Interactive Mentoring to Enhance Research Skills (IMERS), to empower faculty researchers from NIH SCORE-eligible institutions in their efforts to develop and submit competitive NIH grant applications. 
IMERS workshops are delivered by:
Donald T. Frazier, Ph.D.,
Professor Emeritus, UK College of Medicine,
Director, Donald T. Frazier Science Outreach Center
Multi-PD/PI, NIGMS-sponsored grant-writing workshops 
Brett Spear, Ph.D.,
Professor, UK College of Medicine,
Director of Graduate Studies, Integrated Biomedical Sciences IBS Program,College of Medicine
Multi-PD/PI, NIGMS-sponsored grant writing workshops
A team of experienced scientists and research development professionals dedicated to grant-writing outreach. 
See the full workshop team list. 
Contact
For information or to request workshop registration details, please contact Program Coordinator Melissa Nickell Ph.D.
Email: melissa.nickell@uky.edu
Location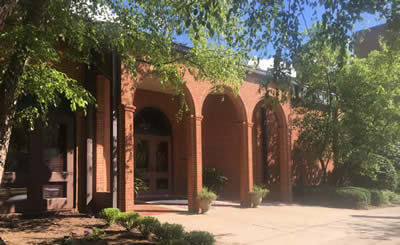 All on campus workshops are held at the Hillary J. Boone Center. See the Center webpage for information about the facility.
Notice
Funding for this conference program was made possible (in part) by R25 GM125680 from the National Institute of General Medicine Sciences. The views expressed in written conference materials or publication and by speakers and moderators do not necessarily reflect the official policies of the Department of Health and Human Services; nor does mention by trade names, commercial practices, or organizations imply endorsement by the U.S. Government.