BIRCWH program accepting applications for women's health research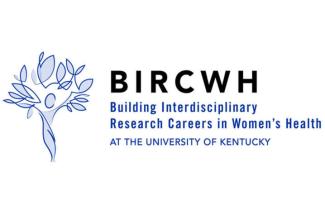 The University of Kentucky Building Interdisciplinary Research Careers in Women's Health (BIRCWH) program is now accepting applications for scholars and associates interested in research to advance women's health.
Applications are being accepted through Oct. 14, 2022, for one scholar position and two associate positions beginning January 2023. BIRCWH scholars and associates are selected through a competitive application process and are tenure-track assistant professor faculty from across UK, with the interest and potential to establish their own funded research programs in women's health.
This call for applications is for a 12-month appointment during which selected faculty are expected to complete training in the ethical conduct of research, participate in seminars, and set the foundation to become an established, independent researchers in women's health. This National Institutes of Health training grant covers 75% of scholars' protected time to focus on research to accomplish these goals. Associates' protected time for research (30-50%) is negotiated with UK colleges. The associate program is ideal for untenured faculty beginning their career at UK with a startup funding or those without U.S. citizenship/permanent residency.
The UK BIRCWH program offers numerous resources, including mentorship, networking, professional and career development, and manuscript and grant writing assistance. The goal is to support BIRCWH members on their trajectory to becoming independent and funded women's health researchers.
BIRCWH scholars benefit not only from the expertise and guidance of Thomas Curry, Ph.D., Ann Coker, Ph.D., and Phil Kern, M.D., but also from a cadre of faculty who mentor BIRCWH scholars and associates in five focused and interacting areas:
Drug abuse and its relationship to sex and gender differences

Cancer as it relates to sex and gender differences

Hormonal regulation across a woman's lifespan

Women's cardiovascular and endocrine health and pregnancy outcomes

Prevention of gender-based violence
At the University of Kentucky, the BIRCWH program is entering its 22nd year and has recently been reviewed for an additional five years. The BIRCWH research community includes UK faculty with interconnected research interests and at similar points in their careers. The program actively address the challenges of maintaining a life while advancing a research career and juggling instructional and/or clinical demands.
Increased focus on women's health and sex differences research
The BIRCWH program constitutes one element of a broader and growing federal focus on advancing research in women's health and sex differences. The NIH Office of Research on Women's Health, which houses the BIRCWH program, was established 32 years ago to better include women and women's health in clinical research and science.
More information on the application process can be found here.
Please contact Emily Clear at Emily.Clear@uky.edu with any questions.