UK Expands Vision of Sustainability Through 'WholeSum'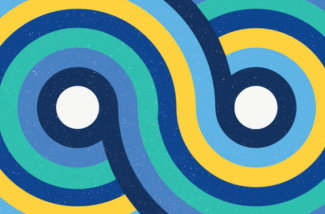 On this Earth Day, the University of Kentucky community is coming together to take a holistic new approach to sustainability.
For many, sustainability has long evoked ideas of environmental stewardship — think the "three R's": reduce, reuse, recycle.
But according to UK Sustainability Officer Shane Tedder, it goes beyond that.
"Sustainability has long been described using the metaphor of a three-legged stool — or a triple bottom line — where environmental stewardship and social equity/justice are balanced equals to economic considerations," Tedder said. "The events of this past year have shifted my thinking about these popular metaphorical descriptions of this profession. Justice and equity for all people — regardless of any personally, geographically or culturally assigned identities — must be the foundation for our sustainability-driven efforts."
This shift in thinking inspired a new approach to engaging UK and its communities in conversations surrounding these topics. Today, UK Sustainability and UK Recycling, alongside the UK Center for Applied Energy Research (CAER), are launching WholeSum — a hub for news, information and discussions on sustainability issues for students, faculty, staff and the community.
"WholeSum came out of an idea to interact and engage with campus and our community in a more authentic way," said Joanna Ashford, UK Recycling coordinator. "Working toward a sustainable future, and living it, can be difficult and overwhelming. WholeSum provides a space to learn, ask questions and grow."
As part of the new vision, WholeSum brings three new "R's" to consider:
Rapport — a responsibility to promote community-building and situate sustainability within a context of social justice, human rights and equality.
Renewal — an obligation to redouble commitment to the natural world in the wake of interruption.
Resiliency — the capacity to become stronger through adversity.
The platform also features six areas of focus:
University operations. These include utilities; waste; recycling; grounds; construction and design; event scheduling and implementation; and dining. WholeSum will showcase the efforts that contribute to economic security and environmental protection.
Sustainability tips. Making sustainability-driven decisions may feel overwhelming. WholeSum will provide tips to those who want to make sustainable choices and improvements.
Community. WholeSum will provide a space for individuals in the broader community to share stories about how they are advancing sustainability in their homes, careers and communities.
Research. As Kentucky's land-grant institution, UK has a responsibility to advance innovation and discovery. WholeSum will share how UK's research teams have made remarkable strides toward a more efficient and sustainable future.
Academics. Sustainability permeates through multiple disciplines, and UK's colleges and departments are incorporating it into their curriculum. WholeSum emphasizes the power of an intersectional approach to sustainable education.
Activism. Whether it's advocating for underserved populations threatened by environmental injustices or encouraging the community to engage in sustainable practices, activism gets to the heart of WholeSum. Through raising awareness, WholeSum aims to build a healthier, more resilient and more equitable community.
Kevin Puckett, communication officer at CAER and designer of the WholeSum visual brand and website, hopes the new platform will drive positive action and ideas for a more equitable and sustainable Kentucky.
"As a Kentucky native, this is a project from the heart," Puckett said. "For the future of our Commonwealth, it's imperative we have open conversations about sustainability in all its facets."
"When I think about the genesis of WholeSum, one word comes to mind: together," said Tiana Thé, communication coordinator in the Office of the President and graduate of the UK Environmental and Sustainability Studies program. "It's clear that we have more challenges related to climate change on the horizon, and they will test the resiliency of our environment, economy and society. So the question became, 'What can we do right now for and with our community?' That's what WholeSum is about. Together, we can engage in critical conversations and expand our understanding of sustainability. And there is no better time to start than right now."
To learn more, or to share your own ideas, visit http://wholesumky.org/ or contact wholesum@uky.edu.