Volunteers Needed for Survey on Sleep, Stress, Alcohol Use During COVID-19 Outbreak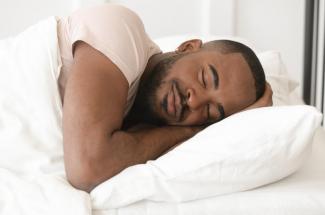 The COVID-19 pandemic and social distancing requirements have affected every aspect of our lives, often causing anxiety, uncertainty and disrupted routines. In a recent poll by the Kaiser Family Foundation, nearly half (45%) of Americans reported that their mental health has been negatively impacted due to worry and stress over the virus.
Such stressful situations, especially when they last for a long time, can lead to harmful health behaviors like increased alcohol consumption and trouble sleeping. But everyone reacts differently, often depending on their background, social support from family or friends, financial situation, health, the community they live in and many other factors.
Researchers at the University of Kentucky are working to understand how the pandemic has affected people's wellbeing, and which groups may be particularly at risk for negative outcomes. We hope to gain a better understanding of the effects of COVID-19 on sleep and alcohol use so that we will be better prepared to prevent and treat psychological effects of COVID-19 pandemic or similar outbreaks in the future.
You can make a difference by taking a confidential survey about the effects of COVID-19 on your sleep, stress and alcohol consumption.
We are asking adults of all ages and walks of life to take this survey to help us better understand the impact of COVID-19 on health behaviors. The survey takes about 25 minutes to complete and all information is kept private.
You may be eligible to participate if you are at least 21 years old, have internet access and can read and understand English. Drinking alcohol is not a requirement of this study.
Take the survey now, and share it with your friends and family. https://redcap.link/COVIDSleepAndStressSurvey
If you have questions about the study, please contact Dr. Mairead Moloney at m.moloney@uky.edu or 859-813-0094.
Learn more about joining us discovery, including other ways to participate in research from home, at ukclinicalresearch.com.