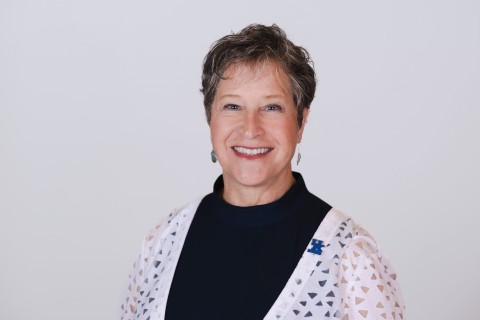 Kim Sayre
Innovation Connect Manager

Innovation Connect

UK Innovate
Kim Sayre, P.E., is an Innovation Connect Manager for UK Innovate. She will provide focused and dedicated support to advancing impactful innovation and research industry partnerships specifically for the Stanley and Karen Pigman College of Engineering and contributing to and executing the overall Innovation Connect strategic plan. 
Previously, Kim was with the College of Engineering supporting industry engagement initiatives where she managed the Lean Systems Program, a partnership with Toyota; ran an Engineering Assistance Program for Kentucky Manufacturers; led the Innovation Extension Center, which provided product and process innovation assistance to Kentucky Manufacturers and UK Scientists; and connected students and employers as Director of Engineering Career Services. Kim serves as Advisor to the UK Society of Women Engineers Student Section, is a licensed Professional Engineer, a graduate of the Leadership Kentucky Class of 2010, and is a Kentucky Colonel.
Before joining the university in 1995, Kim worked at Texas Instruments and Boeing Electronics, a subsidiary of the Boeing Company, in roles as Automation Engineer, Quality Manager and Production Manager. She has an Industrial Engineering degree from The Ohio State University and a Master of Business Administration from the University of Dallas.